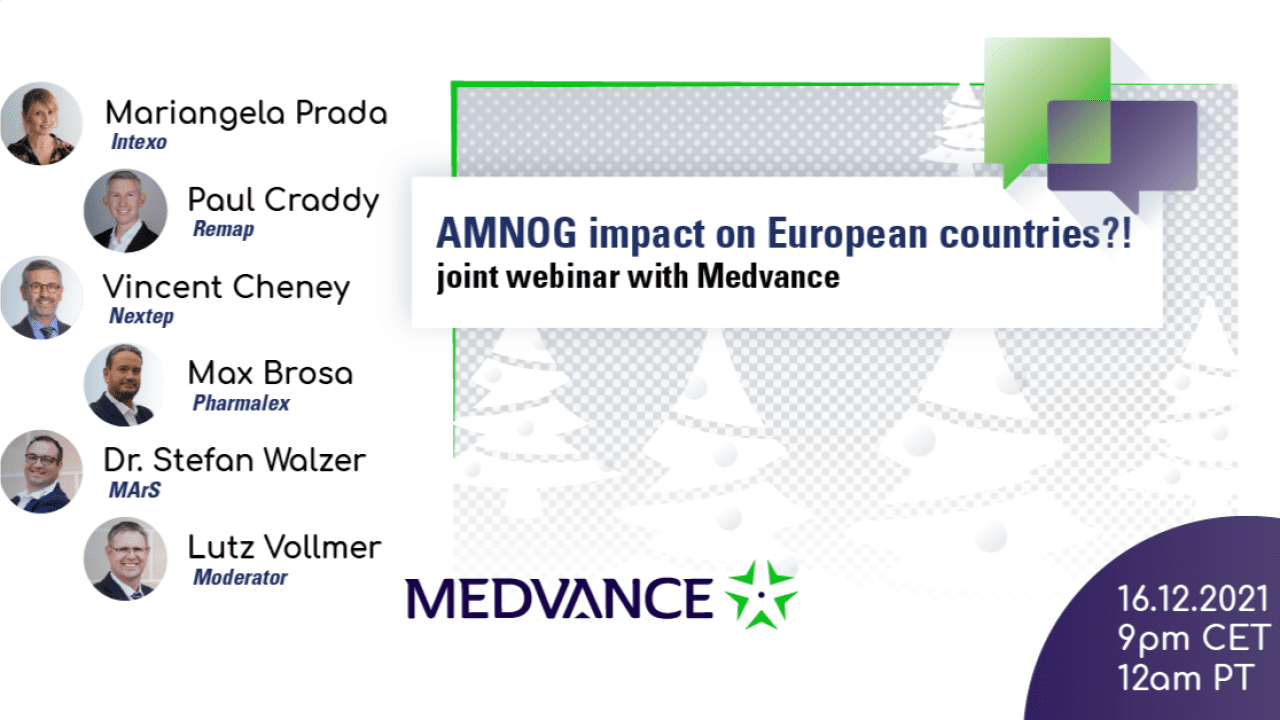 HTA is a common basis for drug reimbursement in Europe since many years. UK's NICE has had an impact on many country pathways early on. The last "big" country following that route was Germany, 10 years ago with their AMNOG process.
How was the AMNOG changing the environment in Europe, if at all?
Was it rather a joint "perfect storm" together with other strong HTA agencies such as NICE, HAS, and AIFA?
Where were the potential impacts happening?
Dr. Stefan Walzer will discuss this issue together with country experts across Europe.
Where : Online – Zoom
Date : December 16, 2021 – 9pm (UTC+1)