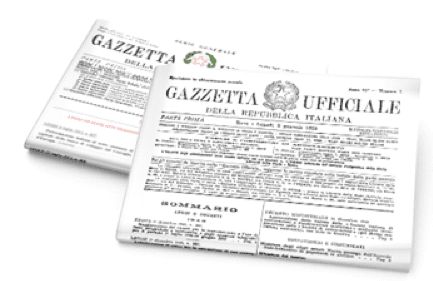 On 27 November 2021, Law No. 175/2021, was published in the Official Journal. This is the first law dedicated exclusively to rare diseases and this is fundamental for a proper organization and management of these diseases at a national level.
The Law's main objective is the protection of the right to health of those suffering from rare diseases through measures aimed at ensuring the uniform distribution of services and medicines, including orphan drugs, throughout the Italian territory, the surveillance, diagnosis and treatment of rare diseases. Moreover, this Law is aimed to regulate in a systematic and organic way the interventions dedicated to the support of research, both on rare diseases and on orphan drugs.
The main new elements concern:
establishment of a Solidarity Fund for people affected by rare diseases, for the financing of measures to support the work of care and assistance of patients;
approval every 3 years of the National Plan For Rare Diseases, which will define the objectives of, and relevant interventions in, this field;
establishment of the National Committee For Rare Diseases, which will carry out management and coordination functions and define the strategic guidelines of national and regional policies on rare diseases;
improved access to therapies. The Law obliges the regions to reduce the time to access for approved therapies. The Law specifies that drugs classified in A and H which are prescribed, even in a region different from the one of residence, must be provided by pharmacies and/or ASL;
Piani Diagnostici Terapeutici Assistenziali (PDTA) personalizzati. If the personalized PDTA includes a drug, which is on the market in other countries, even for off-label uses, the drug can be imported at the expense of the National Healthcare Service;
tempestive update of the Livelli Essenziali Di Assistenza (LEA), the list of rare disease and the screening activities;
support to research activities aimed at developing therapeutic protocols on rare diseases;
greater participation of patients;
communication plan for disease awareness to patients and the population.
The law has entered into force on 12 12 2021 but, for its concrete application, further steps will be necessary, ie two ministerial decrees, two agreements in the State-Regions Conference and a regulation.
The Minister of Health commented on the approval of the text of the law in Senate: "It is good news that the bill on rare diseases was unanimously approved today in the Senate. Among other things, it provides for the updating of the list of diseases, the improvement of screening activities and the establishment of a solidarity fund for patients and families. The National Health Service must take care of everyone, including those who suffer from the rarest diseases".